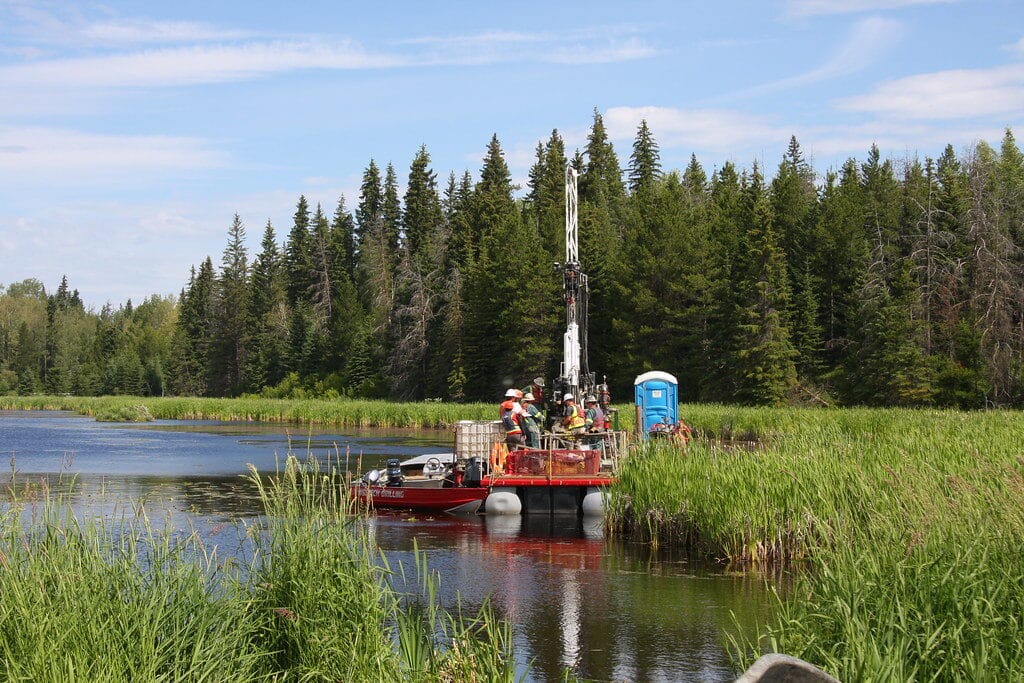 What does it take to be a good driller these days? Of course being knowledgeable, consistent, and hard working are major factors that go into being successful in any line of work. But they're even more important when it comes to the equally physically and mentally demanding job of geotechnical drilling and soil sampling.
So rather than lecturing you on what we think it means to be a great driller – we asked some of the industry's best and most knowledge.
Here's what they had to say:
Pete Byer
President, SAEDACCO
"In my opinion, good drillers have a combination of technical skills, mechanical understanding of their equipment, and knowledge of the geological formation they work in, as well as how to advance the tooling efficiently in these formations.
Also, they must have a keen awareness of the hazards around them, how to plan and prepare in advance for the jobs, and always demonstrate professionalism when dealing with their team, clients, property owners, etc.
There are many that consider themselves a driller because they can operate the drill, but few that are true professionals that have devoted years to learning the trade" 

Dave Baldwin
Great Lakes Territory Manager – Mobile Drill International 
25 years experience as a driller and Drill Manager
"Outside of the obvious traits such as knowledge of the subsurface conditions, equipment and tooling to best accomplish the job.  
A good driller in this industry takes a patient person capable of wearing several hats that range from account to project manager to on-site engineer.
A good driller never looks at failure as an option and always does what it takes to make the customer happy. A love for the outdoors and perhaps a dash of crazy are the finish touches to make a good driller."
Michael S Wilson
Licensed Sonic driller at Summit Drilling
"Accepting the challenges presented, always willing to learn, teach, and help build the next generation of great drillers. 
This trade is extremely misunderstood – from the days I was a helper to now me running a crew, the culture and the overall challenges we face day to day still seem to occur. 
Tradesman and trades themselves have and always will be a major key to society and life. We need to try and start bridging the gap because the older generations are starting to retire and taking countless and endless amounts of knowledge and information with them.
There is a great crop of young drillers coming up, and we need to continue to do everything we can do to educate them and keep the cycle going."

Ron Peterson
Drilling Extraordinaire
43 years of drilling fluids experience in all drilling disciplines 
"There are actually a few things that stand out to me….
Pre plan your work – make sure you understand the client's needs,  any regulatory issues, the geological and hydrological environment you will be working in, find out all you can about any other boreholes in the area, problems they encountered, and how they dealt successfully with them.

Pre plan your work – Make sure you or someone in your crew has the proper required training , that you have the proper tools, supplies and equipment on the location to deal with any potential issues, and that you have a well designed drilling program to accomplish your project.

Follow your plan – make sure that you follow your plan; that you are proactive and implement procedures to avoid problems, monitor your progress and react appropriately to avoid anticipated issues."
Philip Weichbrodt 
Director– Nordmeyer GEOTOOL
"A good driller can maximize the potential of their rig no matter the size or age. One needs to be very creative and be able to adapt to any formation on any given drill site. In today's industry, you would be surprised to where a small drill can take you with a good drill
The smaller the rig the better the driller!"
We couldn't have said it better ourselves. Hats off to drillers all over the world, we know how hard you work to get the job done everyday.