Welcome back to our Industry Spotlight series where we talk to some of the biggest /most influential drillers and drilling industry folks in the world. 
It's been awhile since we posted a spotlight but this week we're back with a big one – Ron Peterson!
Recognized across the North American drilling scene, Ron brings 44 years of drilling experience to the table and currently is the Drilling Products Manager at Mountainland Supply Company.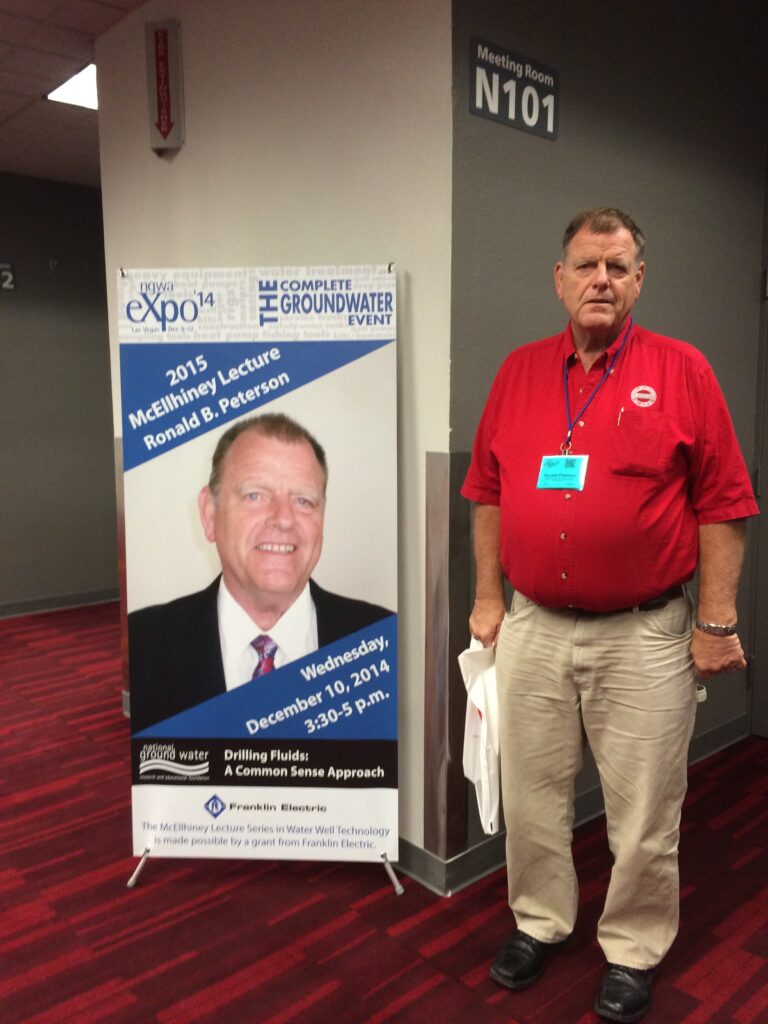 So Where did you get your Start in the Drilling Industry?
RP: I was actually working at a small college in Southern Utah, but wanted to get out of the government sector.  Baroid was interviewing on campus and that's where I got my start. 
It was the first time I'd seen big rigs. I had known about water wells but had never been around as big of an operation. I've stepped out of it now but I've been involved in the water well industry for almost 45 years. I had no experience at the beginning. The guy that interviewed me was a hardcore old oil guy and he asks me "So you think you want to be in the oil fields? What are you gonna do when some guy knocks you down?" 
To that I said: "I guess I'd get right back up, dust myself off and say how are you?"
He laughed and said I might just make it in this industry. 
How did you become one of the most decorated mud experts in North America?
RP: I'd say it was a Combo of two things:
One, I was fortunate enough to work with people with experience who guided me through things.
Secondly – I find that in the water well industry, if you're genuinely interested, people will always share with you. It's a close knit industry and by helping people you learn – both globally and across North America.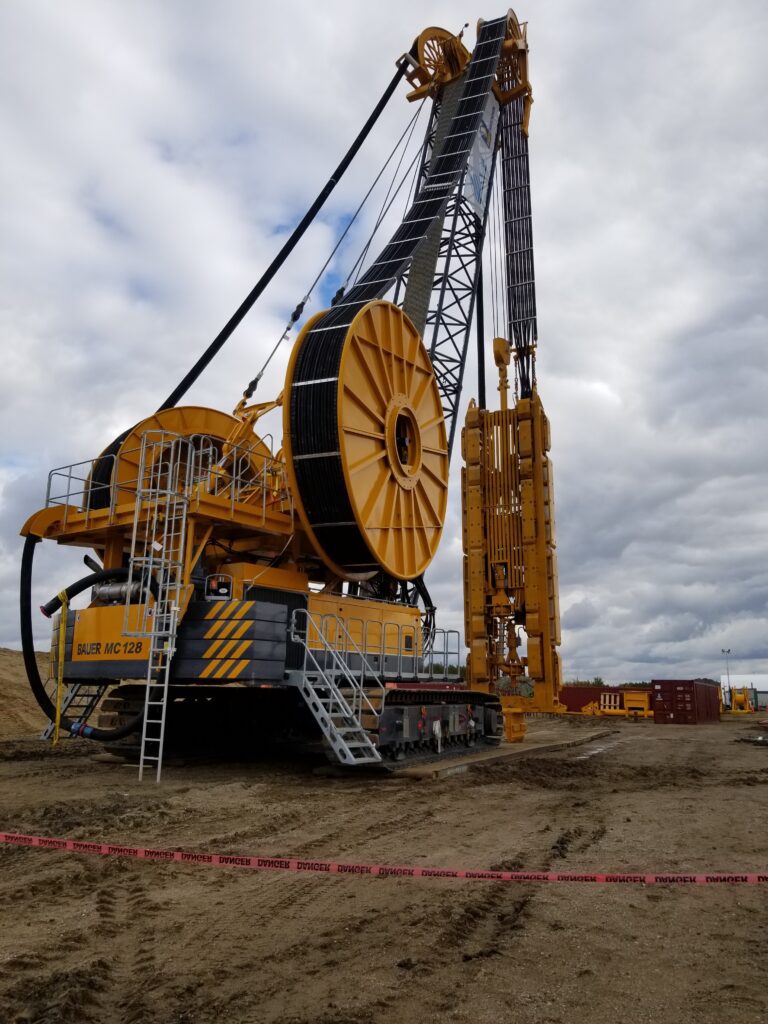 Are there certain areas of the drilling industry that need to change?
RP: I think segments have already changed – there have been a lot more advances. More environmentally aware, there are still some people using cable tools but those are the ones who are struggling and barely getting by. Adapt or die. Companies taking advantage are the ones who are doing well.
A big focus has shifted towards safety as well. If you used to break your finger, that's the way it goes. Now they don't want anyone getting hurt. Everyone's more concerned about safety and making sure everyone goes home okay. 
Are there certain areas of the drilling industry that  you've seen a lot of growth in over the past few years?
RP: All of the above! horizontal/directional, being able to run water and gas pipes, alot of growth in the environment because we're trying to identify environmental sites and clean them up. Construction also has added alot in borehole operations, etc. The water well industry as well just from so much population growth, ground source heat pump as well. 
So to answer your question, all of them, and I think it really depends on what's going on in the infrastructure.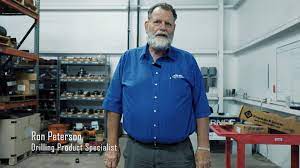 Are there certain areas of driller training that need to evolve or change moving forward?
RP:  Almost all the training has to come from the job, we of course focus more on safety and economics – making sure we don't have to redo things.
Being aware of your surroundings is also big – a lot of times a driller will call and have a problem. Then everything will go well for him for a few months, but then he calls me back 2-3 months later with the exact same problem.
Learning from the problems and being able to solve them in the future.

Better at planning so drillers take care of a problem before they run into it.

Deal with a problem prior to hitting it instead of playing catch up and trying to repair it. 

Have materials so you don't have replace it 

Understand what your costs are going to be – have those contingency plans figured in.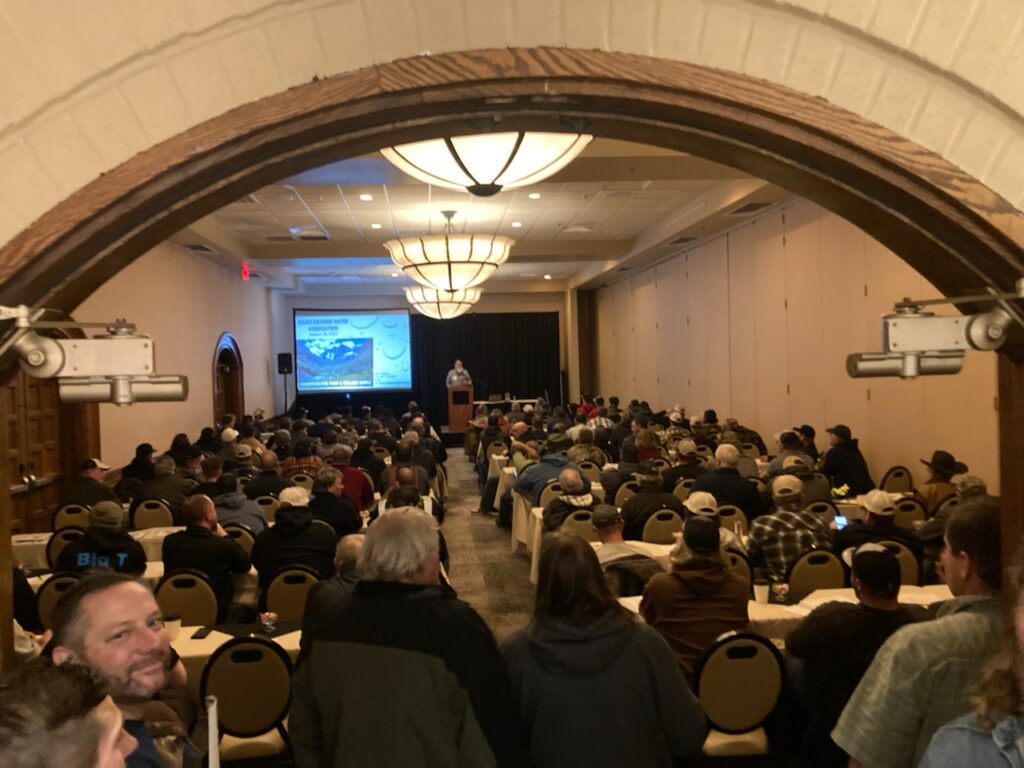 Why does It seem like everyone is looking for drillers?
RP:  It takes a certain skill set and mentality to be in the drilling industry – it's not an easy job by any means. And when you get a good driller –  you gotta keep them. Training them is an investment, and not one you could ignore. You demand loyalty from your employees, but do you give the same loyalty to them? Do they have adequate time with their family and make adequate money? They also need security there. 
The drilling industry is too much feast or famine. If someone doesn't have stability and can't feed their family they're gonna leave or stay where they can take care of their family long term.  Getting paid based on their accomplishments – not just speed. 
You're a hugger, how did that all start. I really like that about you! 
RP:  Just part of culture and growing up! A handshake is one thing, and sometimes it feels like you're grabbing a wet dishrag. But sometimes when you see an old buddy and partner you give them a hug! 
If you had to do something different in your career path what would it be and why?
RP:  You know, I've had an amazing career, I've worked with a lot of really great people. One thing i'd say is to "Stop and smell the roses' ' more often, see more things when I visit other places.
And this is a common thing – I don't wish I had worked more hours, I just wished I had been able to enjoy certain things more. It was great bringing my family places but a lot of places I never got back to do. 
Other than that – no complaints I've had a really good career!
What advice do you have for 1) today's driller 2) manufacturers/suppliers and distributors in our industry.
Watch the guy that's doing it right and not having any problems – learn as much as you can from him

Pay attention to safety

Enjoy it!
What do you Think Manufacturers and Distributors need to do Better in the Industry?
RP:  Make sure you make a quality product like Alucast. Recognize the need for a quality product in the industry and then go out and make it. 
At the end of the day, make sure you're proud of what you can do and can provide customers with something that will last. Look back and find something you can enjoy and be proud of.
Finally – What are you doing For Fun these days?
RP:  We live on 12 acres in the middle of the central valley in Utah, an hour and a half from Bryce canyon, 1 hour from Zion national park, we're in a really cool area that if anytime we want to go see something other people have to travel to see. 
And I like my job so I keep doing it and trying to help other people. 

A huge thanks to Ron for taking the time to speak with us today.  Check out Ron Peterson on our good friend Brock Yordy's MudMen Podcast:
For more Alucast content, follow us on social media below: