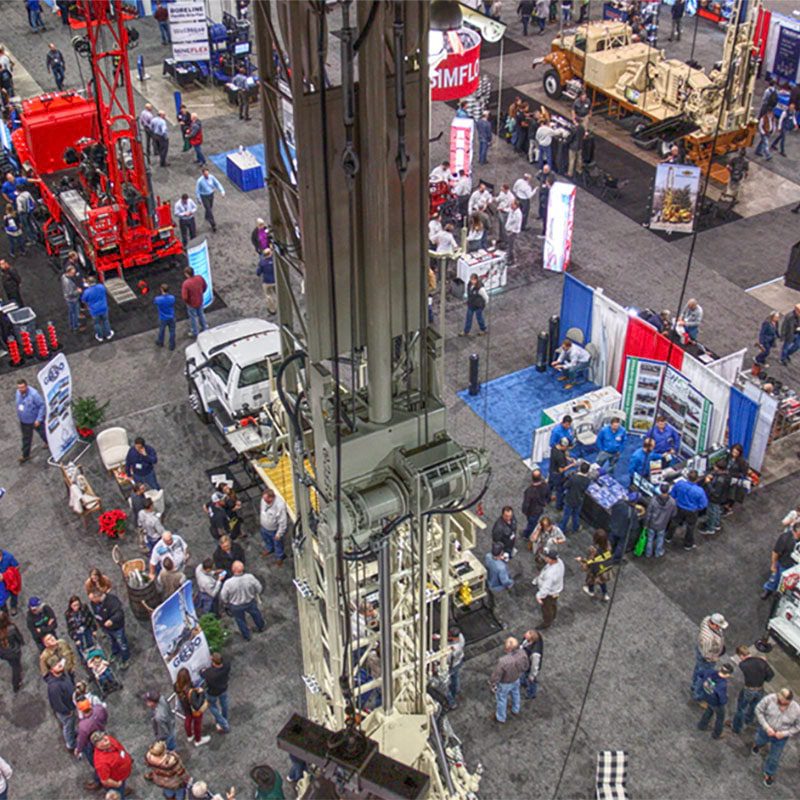 Tradeshows are a major foundation of the geotechnical drilling industry. They give people the chance to meet other drillers, manufacturers, suppliers, learn about the advancements in drilling technology – and have a couple beers as well.
Unfortunately, trade shows and pandemics don't mix very well. Some trade shows still held virtually, and to give credit – they did a terrific job dealing with a difficult situation.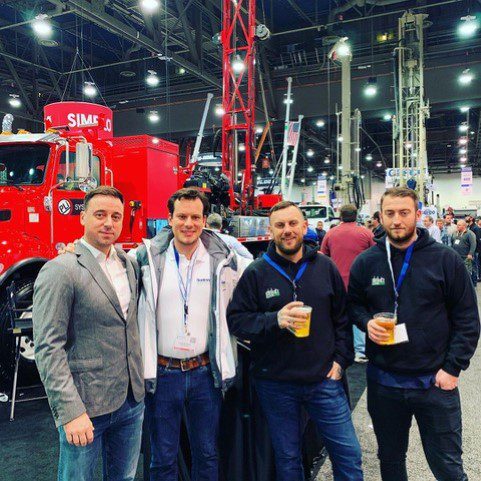 However virtual trade shows over zoom just aren't the same. Fortunately, many trade shows are still projected to take place in 2021.
Here are 3 trade shows you won't want to miss in 2021. (with one bonus conference in 2022 as well)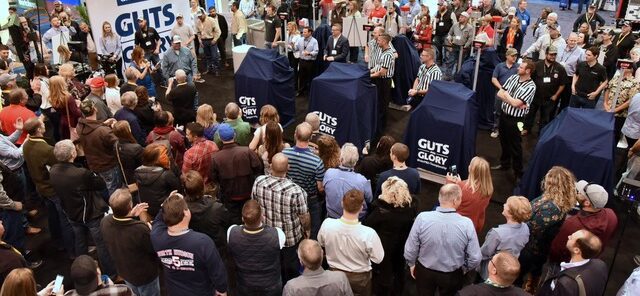 NGWA Water Week 
Nashville, USA
The annual Groundwater week and Summit Trade Show is one of the best geotechnical drilling events in the world, without a doubt. 
If you want to see all the drill rigs in our industry, observe the newest products available and meet many key people in the North American Drilling industry, then this is your show.
Held last year in Las Vegas, it attracts some of the biggest drilling companies, suppliers and manufacturers in the industry, and is a terrific place to meet people and learn about new drills, new drilling technology, and more.  
It attracts more than just drillers too. thousands of professionals from all sectors of the industry – scientists and engineers, water well contractors, manufacturers and suppliers.
With over 5000 attendees and 300 vendors, it's a conference worth attending. 

SolScope France
Marseille, France
Across the pond we go. 
Created in 1992, Solscape takes place every 2 years, in odd-numbered years, in a different city. Solscope is organized around conferences, workshops, indoor and outdoor exhibition of drill rigs.
Every 2 years, it brings together around 2000 visitors, 150 exhibiting companies and 200 delegates. The last edition was held in Marseille in June 2019. The 2021 conference will be held in Lyon, which is actually home to one of our distributors, DPMF

GeoFluid 2021
Piacenza, Italy 
GEOFLUID is special show. It's not a huge show, but all the key European drill manufacturers are present.
You will not find a better show that displays the top drilling technology in the world. 
In recent years, the event has been steadily and gradually growing as for the exhibition offer, with a high degree of professional qualification and internationality, without departing from its core mission of high specialization in the area of drilling and underground works.
2020 Geofluid has been postponed to 2021 due to Covid-19, and takes place from the 15th to the 18th of September. 
Geofluid 2021 takes place in Piacenza, Italy. 

Bauma 2022
Munich, Germany 
We know we said conferences in 2021 – however Bauma was pushed back to 2022 due to Covid concerns. 
We decided to include it in here anyways, so mark your calendars for 2022. 
With more than 3,500 exhibitors and nearly 630,000 visitors, Bauma has moved the global construction, drilling industries,  building materials and mining industries. The interplay of international enterprises, renowned experts and a well-versed audience at Munich's trade fair center again provided impulses for the future.
While Bauma certainly is a bit larger than just the geotechnical drilling industry, it still showcases some of Europe's top geotechnical drilling companies, such as Fraste and Eijkkelkamp. 
Get yourself a great pair of shoes, because you will be doing ALOT of walking.
Thanks for reading – we look forward to seeing some of you at this year's tradeshows!
As always, thanks for reading and here's where you can stay up to date for everything related to Alucast!
Download our product catalog here.