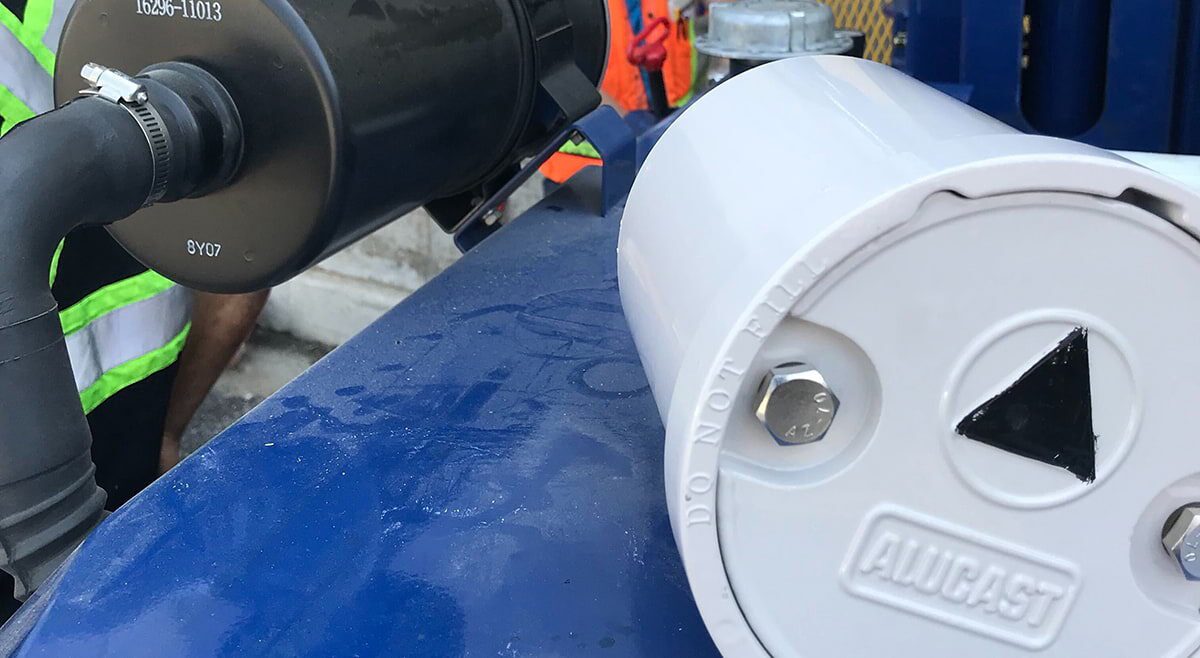 "To me, a cover is the driller's imprint, the lasting signature like an athlete's world-record attempt. People may not always remember the athlete's name, but they always remember the mark he left. That's what Alucast covers are — a driller's lasting mark with a world-class product."
John Rodgman, Director, Borehole Solutions Ltd.
Our environmentally friendly manhole products are made for drillers, by drillers. 
Why? Because as former drillers ourselves, we've been there. We know what it's like to be at a job site in the freezing cold, struggling to set a flimsy manhole cover that's falling apart. That's why we set out to design a manhole cover that is changing the drilling industry by making life easier for drillers worldwide.
We spent two years on market research and spoke with over 200 drilling companies. People just like you told us about their issues with conventional manhole covers that rust, break, spark and suffer from stripped or seized bolts.
We then took that feedback, and set out to design the best well protection products in the world. We wanted to create a product that drillers would be proud to use, because if you take the time to drill a high quality well, that well deserves a high quality manhole cover. 
So without further adieu, here are 4 reasons why Alucast manhole covers are better than other products commonly used in the industry.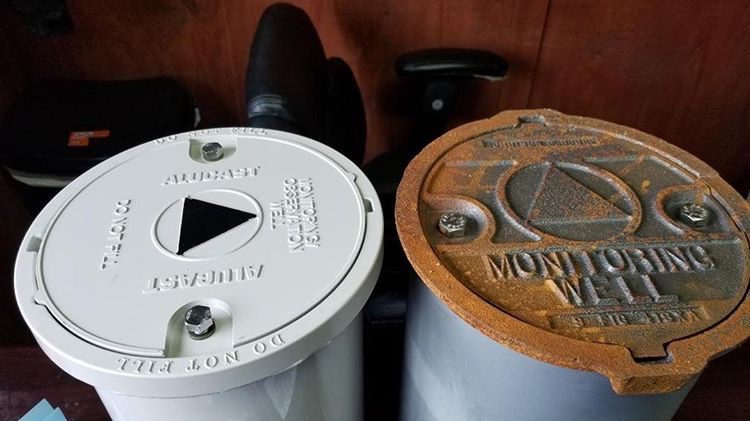 1.  Aluminum Beats Steel
One of the main things that differentiates our manhole covers from other products is that ours are made out of high grade aluminum alloy, instead of the traditional steel products. So why make such a drastically different product when everyone else is making their manhole covers with steel?
Aluminum is Lighter

Even with a fully welded skirt, our manhole covers are roughly half the weight of a comparable steel product. Given the large amount of manhole covers the average driller uses per job, it certainly helps to have something that's lighter with tthe same certification and load rating. Remember, work smarter, not harder. Why lug around a cover that's twice as heavy if you don't have to?

Aluminium Doesn't Rust

One of the biggest problems with industry drill sites are the consistently rusty, beaten down manhole covers that simultaneously allow surface leakage into your wells and also contaminate the environment. Rusty wells and manhole covers have become the industry norm, and Alucast is hoping to have something to say about that. 
Spark Proof

Similar to traditional steel covers, Alucast aluminum products are also spark proof. When you're working at a petrol/gas station, you need to have the utmost trust in the product you're working with. With Alucast manhole covers, you can rest assured knowing that your well cover is 100% non-flammable.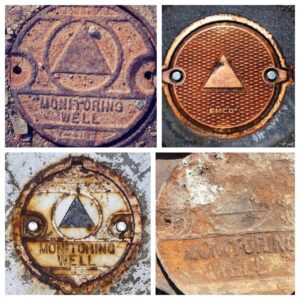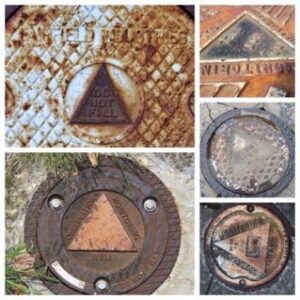 2.  A Product Engineered by Drillers, for Drillers
Picture this, you're at a job site in the middle of winter, it's -20 degrees with a harrowing wind and a heavy snowfall. You're fumbling with a rusty cover trying to get it back on, while dreaming about a warm hot tub or being down south in the Caribbean sun. Hell, even being back in the truck with warm coffee would suffice.
It's a situation a lot of drillers have been in. When you're in the extreme elements, you need a product you can easily unscrew and screw back in. 
We kept all of this in mind when we designed our manhole covers, which is why our products feature "dummy notches " as well as more space between bolts.As former drillers, we wanted to make a manhole cover that makes your job easier for you, rather than harder. 
Our manhole covers are also all H-20 rated and meets or exceed industry standards. While testing products to this rating isn't common in the industry. It's standard practice for us. 
3. Fully Customizable
Alucast now allows you to design your own custom manhole cover, whether you are a driller or a distributor. In addition to stocking 15,000 covers at any one time, we provide custom design services. No one else in North America, Europe or Australia offers this. You can create something uniquely your own, a cover that will represent your company.
You can customize your manhole colour, add your own logos and branding, and also customize the manhole specs itself (length, diameter, bolt size, etc). Below are just a few examples of our fully customizable products.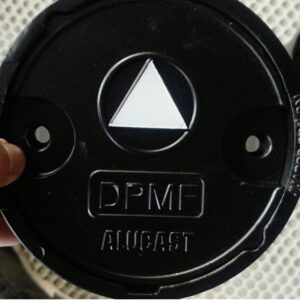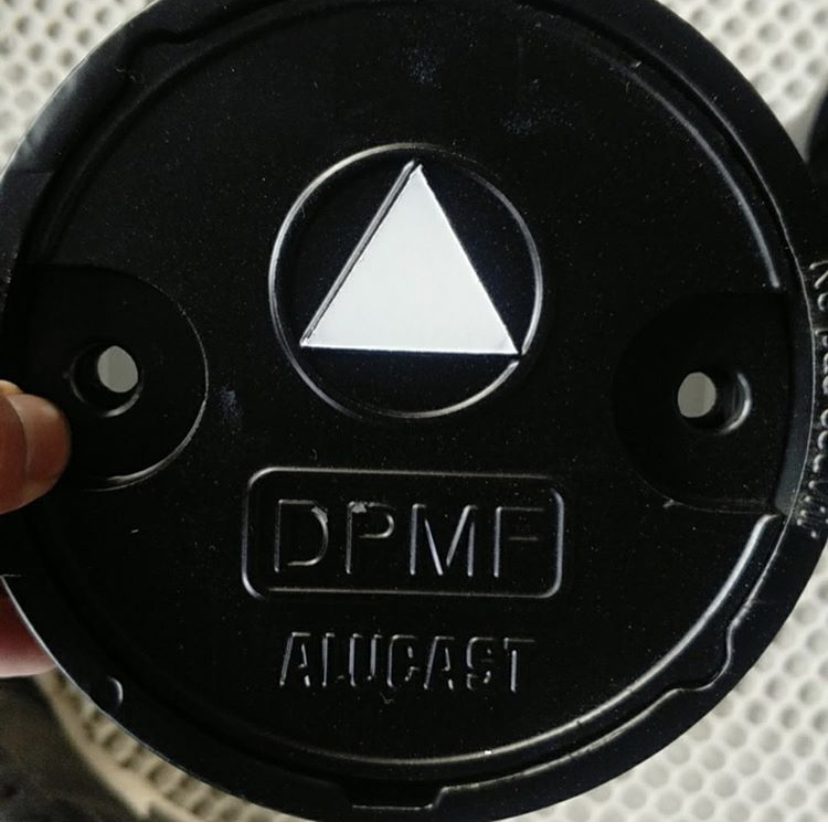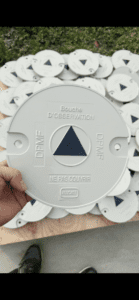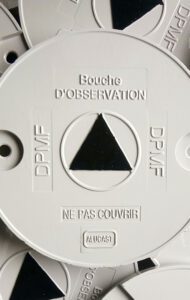 *Want to see what your logo would look like on one of our manhole covers? Send us your logo here and we'll send you a rendering for free!
4. Better Quality, Same Price
Okay, we've rambled on for a while about why we feel so strongly about our product being superior to the industry standard. So it must cost a lot more, right?
Wrong.
Alucast aluminum manhole covers are priced comparable and competitive with the majority of competitor products in the market. The value exceeds price and the price exceeds value.
In Conclusion
While we could talk all day about why we believe our products are superior, we figured we'd let some of our peers in the drilling industry tell you themselves:
"After working for two decades in the drilling industry, we finally have a well cover that stands up to the same elements as us drillers. Alucast surpasses my expectations of rugged reliability, strength, longevity and ease-of-use customer service. I have never heard Jeff say no, only, "we can do that!" Keep up the great work, Jeff and Alucast. I look forward to your continued success through innovation and determination!"  Lance Van Kessel, Director/Founder, VanMars Drilling Ltd.
"I was a driller for almost 15 years in the geotechnical and environmental sector. I've seen many different types of well monuments. Alucast covers are the best I've seen. They are built tough and look great. Being powder-coated aluminum, I know they will outlast anything else out there."  Lucas MacEwan, Technical Field Support, FORDIA
"Alucast manholes are the best that I have seen in my 30 years of selling this type of product. The manufacturing materials are of excellent quality and they look very professional." Jesus Leal, Tecnologia Para La Perforacion
"The choice is simple when the option is there — Alucast. From the presentation to the performance of it in the ground, this cover holds up." Jeff Bibbings, National Sales Manager, Groundtech Solutions Ltd.
Thanks for reading! For more, you can follow us on social: